A GUIDE TO OUR NEW SHOPPING CART
About Your Account
Your account with Skin Biology has been transferred to the new cart. You will however, need to reset your password upon logging in. Passwords are known only to you and so were not migrated over to the new cart.
To sign in to your account, simply navigate to the Account link in our store's top banner and sign in.

You may also sign in at checkout: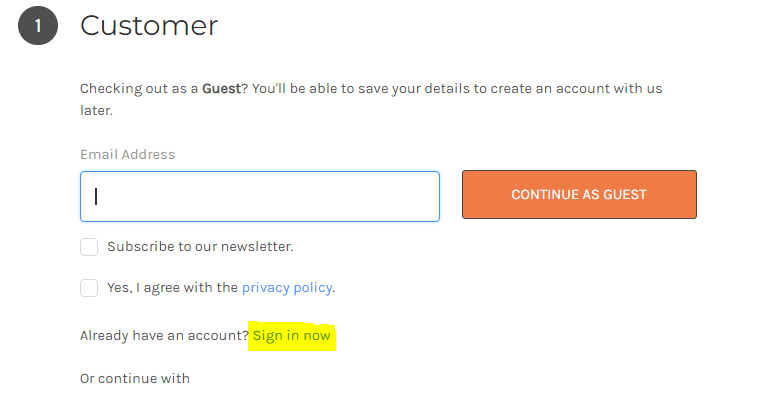 Your Skin Biology Points
Please note that your Skin Biology points have been transferred over and are still valid. They will look a bit different though. We've had to update the earnings and exchange rate to work with our new loyalty rewards app Smile.io. Every dollar spent now earns 1 Skin Biology point, which can be redeemed at the rate of 1000 points for $10 off your next order, or 1% back on all purchases. We've adjusted your existing points total to reflect this new rate so you won't lose any of your hard-won rewards.
If you want to view your rewards points, simply login to your Skin Biology account and click the gift icon in the bottom left corner of the screen. Here you can see the total points you have earned.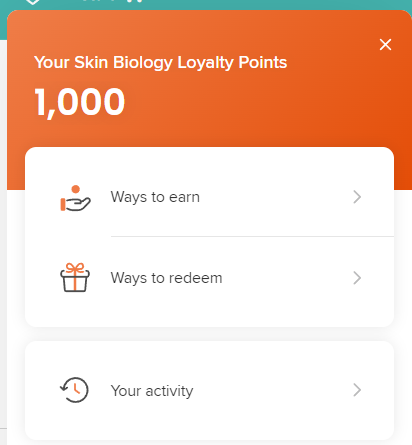 If you want to redeem your points, click on 'Ways to redeem' then click the Redeem button to apply points to your current shopping cart.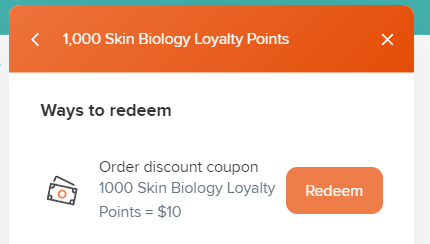 Gift Certificates
Gift certificates could not be directly transferred over, however, you will be given store credit for your remaining balance. If need any help with a legacy gift certificate, please feel free to contact us.
Please note if you want to purchase gift certificates, you must now do so under 'About' > 'Gift Cards'
Navigation
We have designed the new shopping cart to be easy and intuitive to use, however you may notice a few notable differences.
We have changed our navigation menu from a sidebar to a drop-down menu accessible in the top bar of every page.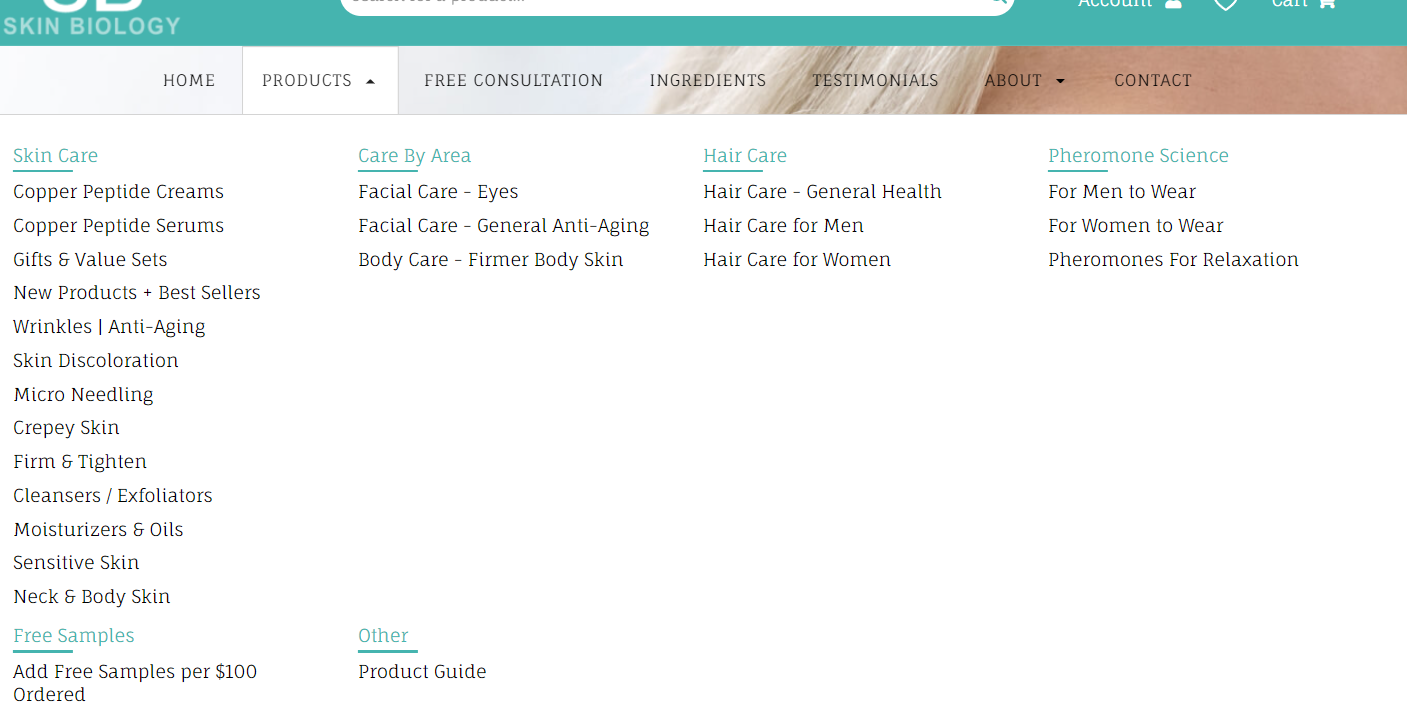 We have also reduced the number of product subcategories to make navigation easier. Should you have trouble locating a product, simply search for it at the top of the page.

Blog
We have a new blog feature which can be found under 'About' in the top menu.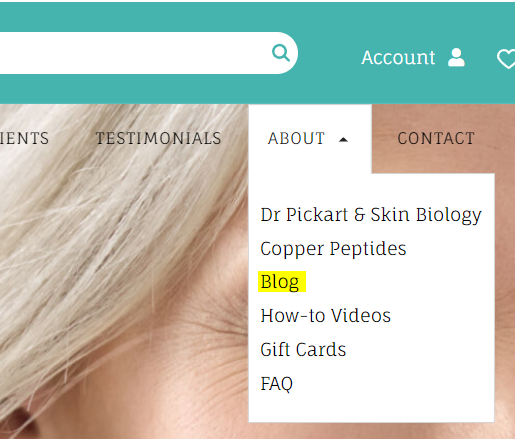 Here you will find some of our classic articles as well as new upcoming posts. Keep your eyes on this feature as we hope to fill it with interesting information for you in the coming months.
Free Bonuses
You may add bonuses to your order in two ways:
1. Click 'View Cart' at the top right of the page to review your order. Click the text below the Shipping cost line to be taken to our Bonus section where you can add bonuses to your cart.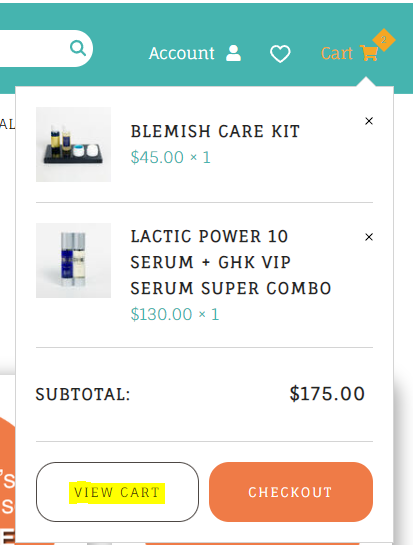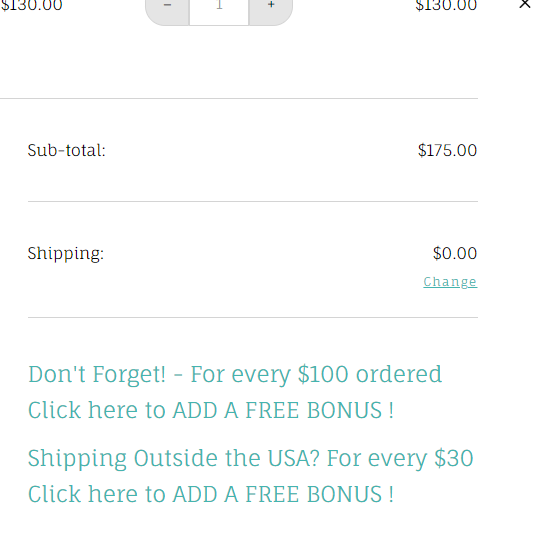 2. Click 'Add Free Samples per $100 Ordered' under the 'Products' menu at the top left of the page. You will be taken to our Bonus section where you can add bonuses to your cart. Once you have added bonuses to your order, you can check out as usual. Please note that bonuses added to an order without the correct order value threshold will not be filled.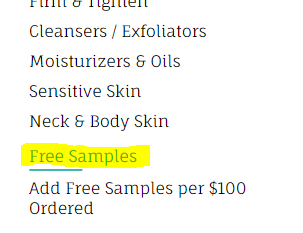 Wishlist
Now those with a Skin Biology account can create wishlists of products they want to buy later. To create a wishlist, first login to your account then either add the product by clicking the heart icon in its quickview menu,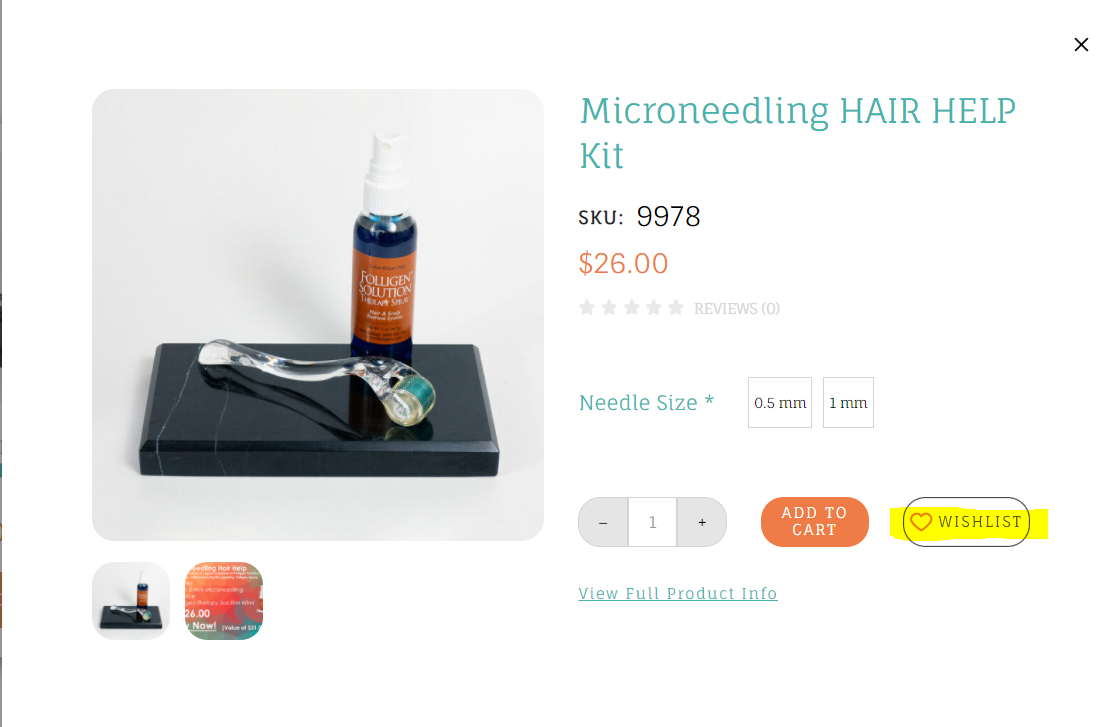 or click the 'Wishlist' button on the product's main page.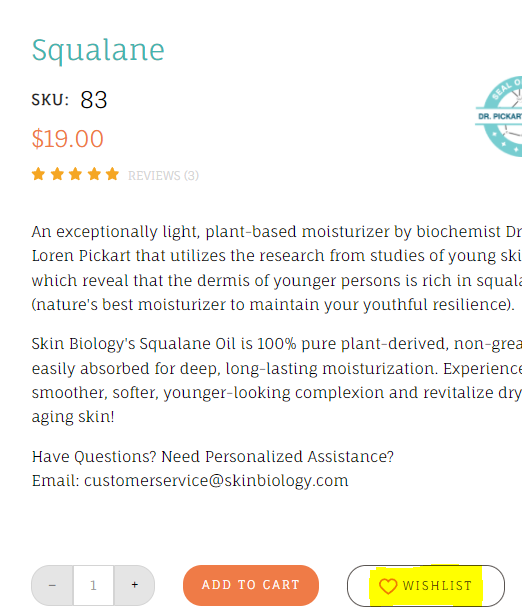 You can view or edit your wishlists by clicking the heart next to the Account button in the top banner
or by navigating to your account and selecting the wishlist menu.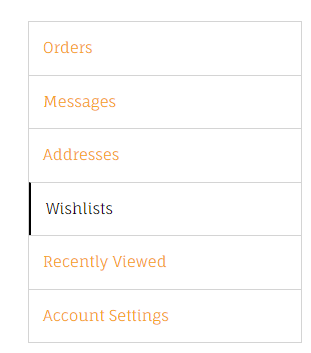 Should you wish to share your wishlist with someone else you can select to Edit it,

click the Make Wishlist Public checkbox and save your settings.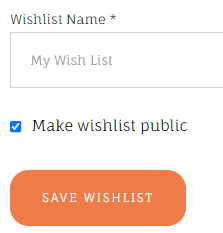 When you return to your wishlist you can click the Share button to view a url with a link to your wishlist that you can send to others.

Product Quickview
We've made it easier for you to shop for what you want at Skin Biology. You can now add featured products directly to your cart without having to go directly to the product page.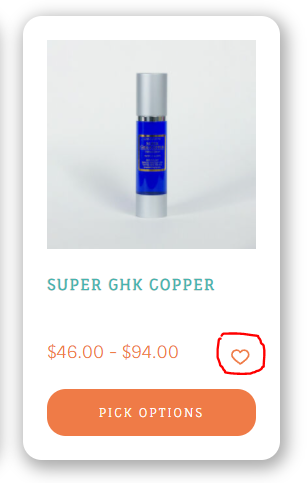 New Payment Methods
You will now be able to checkout with two new payment methods, Apple Pay and Google Pay.
Apple Pay will be available to users on compatible devices and browsers:
Shoppers must be using the Safari browser, running on a compatible iOS device that is running iOS 10 or newer. Compatible devices include:
iPhone 6, 6 Plus, SE or newer Apple Watch with iPhone 5 or newer iPad Air 2 or newer iPad Pro or newer iPad Mini 3 or newer Mac 2012 or newer
To pay from a desktop computer, shoppers must: be using Safari on a Mac (2012 or later) running MacOS Sierra or newer be paired with an iPhone or Apple Watch compatible with Apple Pay signed in to iCloud with the same Apple ID have Allow Payments on Mac enabled on their iPhone Apple Pay is limited to shoppers from select countries.

You will also be able to use your Google credentials to sign in to Google Pay:

Contact Form
We've made it easier for you to get in touch with us by implementing a direct Contact page, where you can email our team directly by filling out the pictured form.